Las Vegas Medical Malpractice Attorney
40+ Years of Experience Working For You:
(702) 529-3101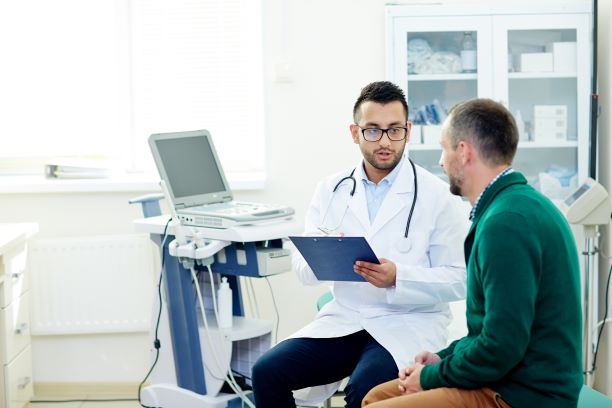 The health care system in the United States is second to none-both for the quality of care available and the legal protections that are supported in law. If a hospital, health care provider or medical professional is negligent in the services they render, they are legally liable for any harm that occurs. Some medical establishments rarely accept liability without a fight, which is why it's so essential to have a competent, Las Vegas medical malpractice lawyer in your corner.
We put our trust in the hands of medical professionals, but the unfortunate reality is even the most qualified doctors can commit acts of negligence. If you or a loved one is a victim of medical negligence, it's important to understand that you may be eligible for compensation to make up for the loss and suffering you've endured. Attorney Steven M. Burris has years of experience handling these types of cases and goes above and beyond in fighting for his clients.
Why Do Clients Continue to Choose the Law Offices of Steven M. Burris?
Compassionate counsel for every client and their families
Free, initial case consultations
If we don't recover, you don't pay
Named in Super Lawyers® for 5 consecutive years
Perfect AV® Preeminent Rating by Martindale-Hubbell®
What is the Medical Malpractice Statute of Limitations in Nevada?
In Nevada, any legal action against a medical professional must be taken within 3 years following the date of the injury, or within 1 year after the injury is discovered (NRS § 41A.097). Plaintiffs who miss the statute of limitations may still file a claim, but the courts will most likely dismiss the case.
Most states have specific "statute of limitations" set in place for people who are looking to file a medical malpractice claim. It's important that you are informed of these limitations so you don't miss the deadline to file your claim.
If you've been injured at the hands of a medical professional's negligence, it's imperative that you call our firm as soon as possible to begin discussing your legal options. Even if you're unsure about whether or not you have a case – speaking to a lawyer will help you understand your rights and how we can protect them.
Mistakes are more common than you think!
The unfortunate reality is that medical mistakes are more common than you may think. Most are minor, but others can result in serious health problems, and even death in some extreme cases. Patient vigilance is extremely important!
Common medical malpractice cases can include, but are not limited to:
Failure to diagnose medical conditions during pregnancy
Failure to anticipate birth complications and / or perform a cesarean section
Incomplete extraction following a miscarriage
Failure to consult patient's medical history
Failure to sufficiently disclose preoperative risks
Failure to adequately monitor vital signs
Damage Caps for Medical Malpractice in Nevada
A damage cap is a limit that is placed on how much an individual may be awarded financially for non-economic damages. Non-economic damages include things such as pain and suffering, loss of enjoyment of life, etc. These things are not as easy to calculate the monetary value for. Nevada's law for medical malpractice cases caps non-economic damages at $350,000 (Nevada Revised Statutes § 41A.035).
Call
(702) 529-3101

for a FREE Consultation

Not surprisingly, the more complicated a procedure, and the more people who are involved, the more things that can go wrong. If you believe you've been the victim of medical malpractice within the last two years, you need to speak with a Las Vegas medical malpractice attorney who has experience trying medical malpractice and medical negligence suits. The Law Offices of Steven M. Burris has been fighting for justice on behalf of his clients for more than40 years.

Call today to schedule a free consultation: (702) 529-3101.