Las Vegas Car Accident lAWYER
Car Accident Cases in Nevada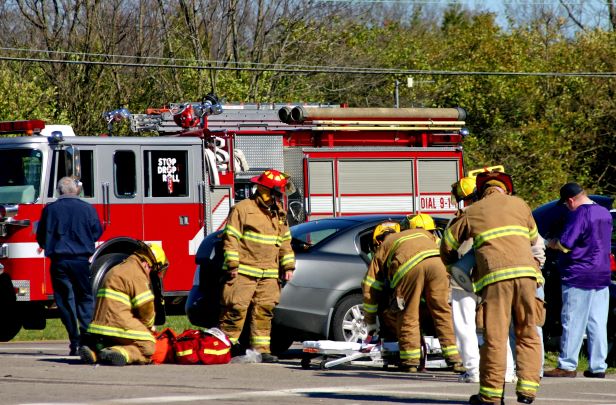 The Las Vegas car accident lawyer at the Law Offices of Steven M. Burris has dedicated his practice to advocating for the most serious of accident victims. For more than 40 years, our team has been providing the zealous legal representation needed to obtain just and fair legal compensation for our clients.
The Nevada road system is a unique combination of open desert highways and congested metropolitan avenues. Serious Las Vegas auto accidents causing major injuries, however, can occur on any type of roadway, at any time. Nearly 19,000 injury crashes happen each year in the state of Nevada.
On This Page
Handling All Types of Car Accident Claims
Regardless of the type of car accident, any collision can have major financial, emotional and physical impacts. You could be left with severe pain, extensive medical bills, and your ability to earn an income can be compromised. At the Law Offices of Steven M. Burris, you will find a car accident lawyer in Las Vegas who can aggressively pursue justice for victims of numerous types of car accidents.
Our personal injury lawyers take auto accident cases involving and not limited to:
Driving under the influence
Manufacturer defects
Reckless driving
Common Car Accident Injuries in Las Vegas
The aftermath of a serious car accident can reach far beyond the initial impact, and can have lifelong effects. Injury victims have the right to pursue compensation not just for the injuries and losses they have suffered, but also for the future cost of care, pain and suffering, and lost earnings potential they will endure moving forward.
Our Las Vegas law firm is prepared to pursue compensation for some of the most catastrophic injuries, including:
Traumatic Brain Injury
Quadriplegia & paraplegia
Wrongful death
Loss of limbs
Post-traumatic stress
---
No Fees Unless We Win! Call (702) 529-3101.
---
Frequently Asked Questions About Car Accidents
What is the Statute of Limitations for a Car Accident Case in Nevada?
If you file a personal injury claim in Nevada, you have two (2) years from the date of your car accident to file against the at-fault driver. For insurance disputes, you have six (6) years against your uninsured or underinsured motorist policy.
How Long Does It Usually Take to Settle a Car Accident Case?
The amount of time we need to settle your car accident case depends on numerous factors, including:
Is fault being contested?
Was it a minor impact or a major collision?
Are damages for a catastrophic injury or whiplash?
About half the cases our attorneys handle settle within 30 to 60 days of the date we send a demand letter. As for more lucrative accident cases, where the insurance company refuses to offer a fair amount and we do not settle, these are more time-consuming.
If a case is worth $50,000 or less, the arbitration will occur about 4 to 6 months after we file a complaint. If the case goes beyond arbitration to 'short trial,' we can expect a settlement to take another 3 to 4 months.
If a case is worth $50,000 or more, in the 'regular' court system, the time period from complaint to trial is typically 16 to 24 months.
Nevertheless, auto accident cases rarely 'go all the way,' because companies usually settle well before trial – usually after depositions and medical exams. Further, both parties can agree to settle a case at any time before trial.
Can I Sue if the Other Driver Did Not Have Insurance?
If the other driver does not have insurance, you will need to rely on your uninsured motorist coverage. You can file a suit against your insurance company if they fail to handle your claim properly.
Can I Sue if the Other Driver Did Not Have a Driver's License?
In many of the cases we've already discussed, you will need to use uninsured motorist coverage. This scenario is no exception. Someone who does not have a driver's license is unlikely to have insurance, so you will need to use your own policy.
Anytime your insurer refuses to honor a valid car accident claim, our law offices in Las Vegas can step in.
Can I Sue if the Other Driver Leaves the Scene?
You can make a claim if another driver hits you and flees the scene. Who you file against, however, will depend on whether or not the police can track down the at-fault driver. Once you know the driver's identity, you can find out if they are insured and treat the situation like any other car accident. If you never find out who the driver is, you may need to file a personal injury claim with your own insurance policy.
Can I Sue if the Other Car Was Stolen?
No one who steals a car takes time to get an insurance policy for their stolen vehicle, so you will likely need to make a claim with your insurance company directly. Often times insurance companies and car owners will claim that the car was driven without permission, or stolen, to escape responsibility.
In such accident cases, our car accident lawyers can often prove that the car was not truly stolen, or, if it was, this qualifies as an uninsured motorist claim on your own policy. Our auto accident attorneys will investigate your situation and help you choose the best course of action. Call today and learn how we can help you!
---
Act Quickly With Strong Legal Counsel
If you have sustained serious injuries as the result of an auto accident that was the fault of a negligent driver, don't hesitate to retain an experienced car accident lawyer in Las Vegas, NV. Hospital bills, loss of wages and treatment costs can quickly add up to a significant financial hardship.
Many personal injury claims have strict timetables they must adhere to retain their validity. Take immediate action to begin your car accident case! We work diligently to protect the rights of our clients and help them recover.