Car Accident Lawyer in Las Vegas
No Fees Unless We Win! Call
(702) 529-3101

.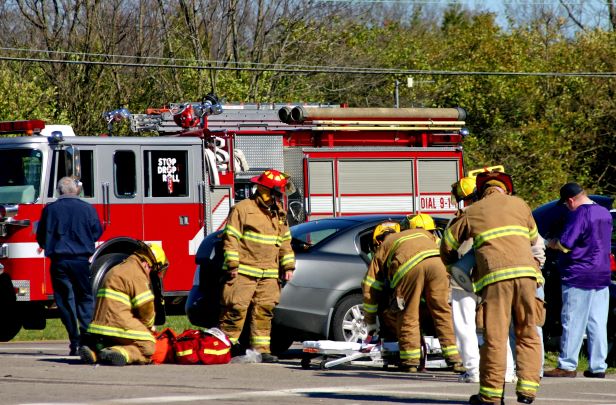 The Nevada road system is a unique combination of open desert highways and congested metropolitan avenues. Serious auto accidents causing major injuries, however, can occur on any type of roadway, at any time. Nearly 19,000 injury crashes happen each year in the state.
The Las Vegas car accident attorney at the Law Offices of Steven M. Burris has dedicated his practice to advocating for the most serious of accident victims. For more than 40 years, our team has been providing the zealous legal representation needed to obtain their just and fair compensation.
Handling All Types of Car Accident Claims
Regardless of the type of car accident, any collision can have major financial, emotional and physical impacts. You could be left with severe pain, extensive medical bills, and your ability to earn an income can be compromised. At the Law Offices of Steven M. Burris, you will find a Las Vegas car accident lawyer who can aggressively pursue justice for victims of numerous types of car accidents.
We take cases involving and not limited to:
Driving under the influence
Manufacturer defects
Reckless driving
What Are Some Common Car Accident Injuries?
The aftermath of a serious car accident can reach far beyond the initial impact, and can have lifelong effects. Injury victims have the right to pursue compensation not just for the injuries and losses they have suffered, but also for the future cost of care, pain and suffering, and lost earnings potential they will endure moving forward.
The firm is prepared to pursue compensation for some of the most catastrophic injuries, including:
Traumatic Brain Injury
Quadriplegia & paraplegia
Wrongful death
Loss of limbs
Post-traumatic stress
Act Quickly With Strong Legal Counsel
If you have sustained serious injuries as the result of an auto accident that was the fault of a negligent driver, don't hesitate to retain an experienced Las Vegas car accident lawyer. Hospital bills, loss of wages and treatment costs can quickly add up to a significant financial hardship. Many personal injury claims have strict timetables they must adhere to retain their validity. Take immediate action to begin your car accident case!