Travis E. Shetler, Esq.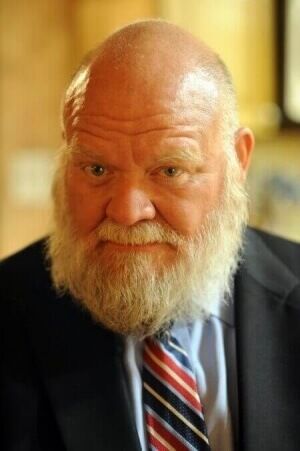 Mr. Shetler is a trial attorney who has been practicing personal injury law since his admission to the Nevada Bar in 1992.
His first position in Las Vegas was as an attorney with Mr. Burris. After spending five years working with Mr. Burris, he operated his own law firm for the next two decades. He recently rejoined the Law Offices of Steven M. Burris to continue fighting for injured victims.
Mr. Shetler has been lead counsel on hundreds of cases. He has taken over three dozen cases to trial before a jury throughout Nevada in both Federal and State courts. He has been an Arbitrator for the Clark County Court system and served as a Clark County Justice Court Pro-Tem Judge for over half of his legal career. Mr. Shetler has served as court appointed counsel to defendants in Nevada's Federal and State courts for over fifteen years. In the course of his federal practice, he has handled complex cases with over a million pages of documents.
The victims in the cases Mr. Shetler has handled suffered injuries from automobiles, motorcycles, tractor-trailers, airplanes, bicycles and golf carts. He has represented individuals suffering as the result of medical malpractice, dental malpractice, nursing home negligence, financial fraud, construction fraud, premises defects, public utility negligence and firearm discharge injuries.
Mr. Shetler grew up along the west coast from the Canadian border in Washington to California's Orange County. He attended college in Seattle at the University of Washington and Law School in Oregon at Willamette University. In law school, he and his partner won a national Moot Court competition, taking first place in New York City.
Mr. Shetler has been interested in automobiles and motorcycles for as long as he can remember. An avid collector, he utilizes his lifetime of knowledge to photograph collector cars and write magazine articles. He has been an Auction Analyst for a national publication since 2013. Mr. Shetler is convinced that he has an obligation to pay back the community which has provided him such a variety of opportunities. He has served as a Truancy Court Diversion Judge for the Clark County School District, a Trauma Intervention Program volunteer and was recently reelected to serve on the School Operating Committee for a local public school.
EDUCATION
University of Washington
Willamette University College of Law

Doctor of Jurisprudence 1992

Certificate in Dispute Resolution 1992